How to watch Shakespeare: Rise of a Genius on BBC iPlayer from Anywhere
BBC iPlayer, which streams "Shakespeare: Rise of a Genius," is only accessible within the UK. To watch this documentary from abroad, take only two simple steps:
Install LivingAbroad.tv Chrome extension.

Open the

Shakespeare: Rise of a Genius page and click Play.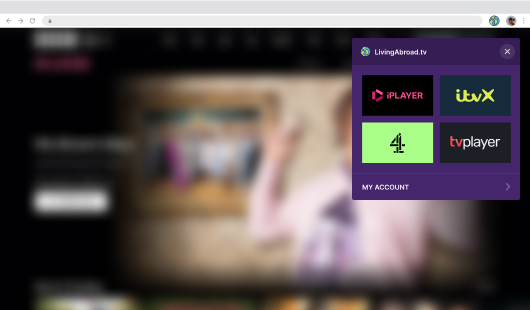 Official Trailer
Watch the trailer down below:
Summary
"Shakespeare: Rise of a Genius'' is a BBC documentary drama series that delves into the life and times of William Shakespeare. This three-part series, created to mark the 400th anniversary of Shakespeare's First Folio, combines dramatic reenactments with documentary-style commentary. It portrays Shakespeare's journey from a glover's son in rural Stratford to becoming the world's most famous playwright in Elizabethan London. The series explores a world of intense rivalries, political upheaval, and personal tragedies that influenced Shakespeare's work. Featuring interviews with actors, experts, and scholars, it offers fresh insights into how his experiences shaped his writing. The episodes explore different phases of his life, from his initial struggles to his eventual triumphs and challenges, painting a vivid picture of the man behind the literary genius.
Episodes
| Episode # | Aired date | Description |
| --- | --- | --- |
| Episode 1 | November 8, 2023 | This episode portrays Shakespeare's departure from his family to pursue his dream of becoming a playwright, entering a world fraught with plague, rivalry, and various dangers |
| Episode 2 | November 15, 2023 | In this episode, as Shakespeare gains fame and fortune, he faces a political scandal that threatens his life and experiences a family tragedy, prompting him to reflect on the cost of his success |
| Episode 3 | November 22, 2023 | The finale deals with the aftermath of the Gunpowder Plot and a family scandal that jeopardises Shakespeare's reputation. He creates his most epic and tragic work yet, with his legacy at risk of being forgotten |
Rating
The ratings for the episodes of "Shakespeare: Rise of a Genius" according to The Movie Database (TMDB) are as follows:
Episode 1: Rated 4.0 out of 10
Episode 2: Rated 3.0 out of 10
Episode 3: not yet published
Official Cast
Host: Simon Russell Beale (narrator)
William Shakespeare: Daniel Boyarsky
Lord Henry Carey: Béla Szomori
Queen Elizabeth I: Petra Lippai-Horváth
King James: Máte Kovács
Richard Burbage: Gergely Máté Kiss